Shop
Purchase our unique, recycled Bolga baskets and artworks to support the weavers of the G-lish community in Ghana.
SAT 26 AUG: INNER WEST BOLGA BASKET WEAVING WORKSHOP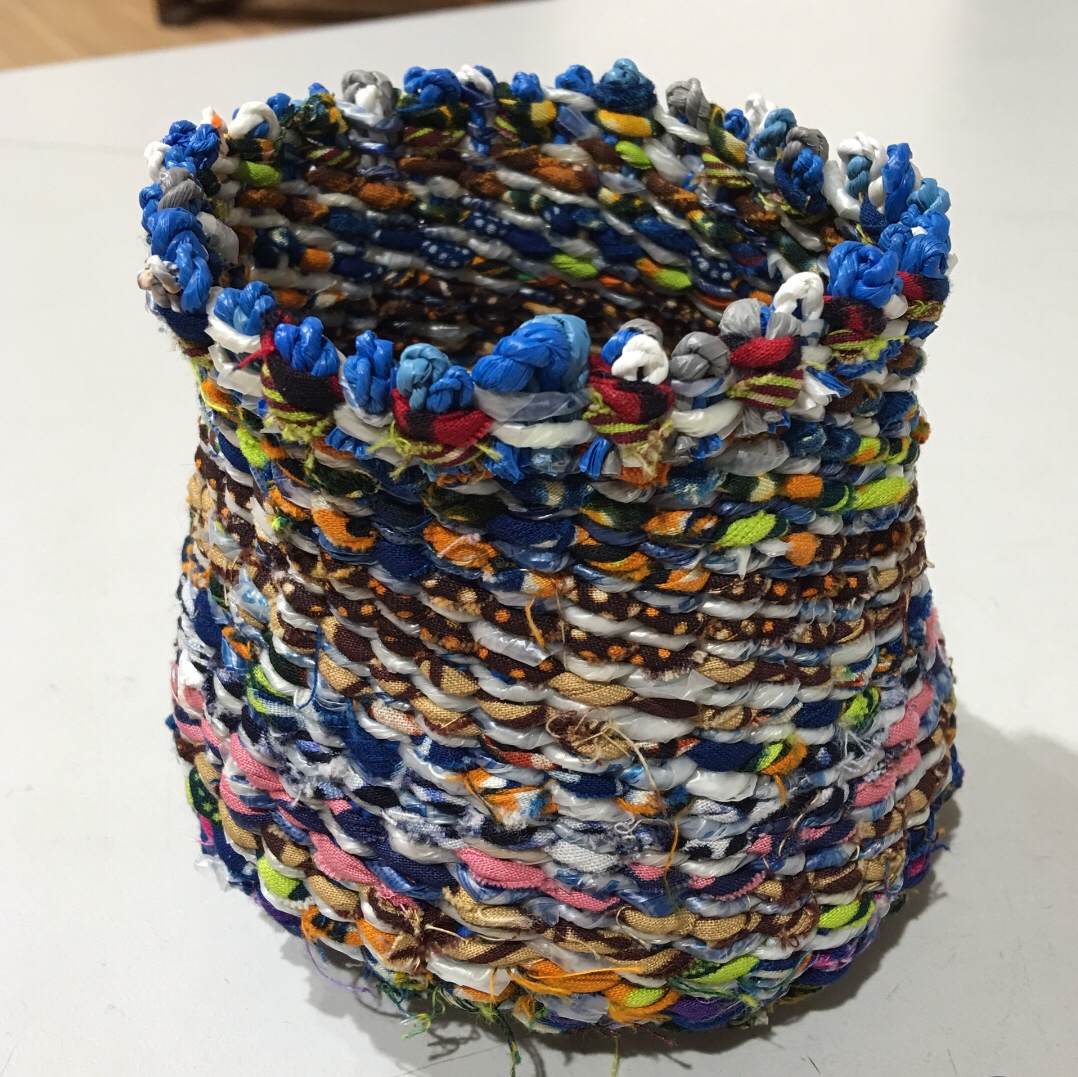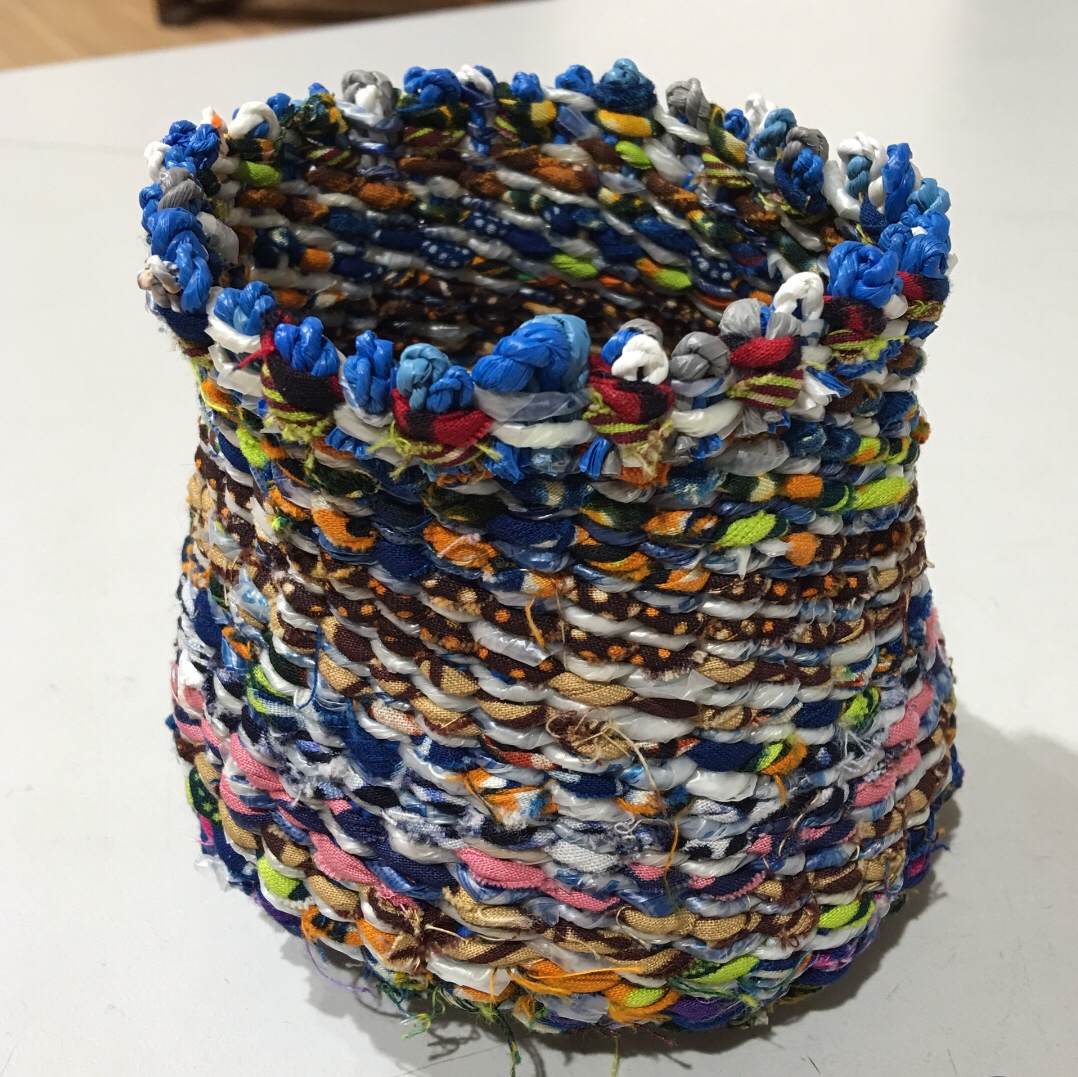 sold out
SAT 26 AUG: INNER WEST BOLGA BASKET WEAVING WORKSHOP
DESCRIPTION
This is a five-hour Ghana weaving workshop that starts and finishes on the same day.
In this workshop, you'll learn to weave with recycled G-lish materials and learn the traditional Bolga basket weaving technique—the same weaving technique G-lish Foundation weavers use.
Once you learn the art of traditional weaving from northern Ghana, you'll be able to weave your own Ghana baskets anywhere.
WHAT YOU'LL EXPERIENCE
In this workshop, Godwin Yidana, weaver and co-founder of G-lish Foundation, will show you how to weave your own basket with recycled Ghanaian fabric and recycled plastic twine handmade by G-lish producers and only available exclusively in workshops. You'll also receive recycled Australian shopping bag twine handmade by Godwin.
Godwin will work with you as you learn how to weave these materials together in the under-over style of traditional Bolga baskets and make your own basket!
BOLGA BASKET CULTURE
During the workshop, we'll chat about the history of basket making in Ghana and about traditional life and culture in Bolga, the town from which this weaving style originates and still flourishes today.
Gayle Pescud, also a G-lish co-founder, will be on hand to help you get a handle on the technique and make sure you're comfortable.
INCLUSIVE
The workshop is designed for a maximum of 10 participants so it's an inclusive and safe space where you can enjoy each other's company, much like Bolga basket weavers do when they get together and weave.
The beauty is that you'll learn an age-old tradition from West Africa while you're having fun and meeting like-minded people!
YOUR JOURNEY
We also love to hear stories from you about your weaving journeys and places you've travelled to learn or see weaving. So, please do come with your stories.
IN A NUTSHELL
WHAT YOU'LL LEARN
You'll learn Bolga basket weaving techniques from Ghana, Africa, using recycled materials to create your own basket. Specifically:
Traditional Bolga basket weaving technique

Starting a basket

Weaving the body of the basket

Finishing a basket

Handling twine
WHAT YOU GET
Your own recycled basket hand-made by you!

All weaving materials to make your own basket

Fresh plunger coffee, tea, a nutritious light lunch and a few goodies!
WHO
Your hosts are Godwin and Gayle, cofounders of G-lish Foundation.
HAVE FUN
Our aim is to Learn, Inspire and Laugh together and this is what you'll get to do at our workshop.
We provide all the weaving materials and healthy snacks so that you just come and learn and leave inspired to keep on creating.
SCHEDULE
Date: Saturday 26 August

Time: 10 am - 3 pm

Location: Bastible Hall, Croydon

The images on the left are of the wonderfully fun July workshop participants in Bastible Hall!
PHOTOS
Weaving materials you'll use and weaving basket processes

Weavers in Ghana where G-lish works

Your hosts, Godwin Yidana and Gayle Pescud
QUESTIONS: info@godwinyidana.com
READ: TERMS AND CONDITIONS/CANCELLATIONS
DATE: SATURDAY 26 AUGUST
LOCATION: Bastible Hall, Croydon
The hall has full amenities including bathroom, kitchen, garden, couches, and lots of space to enjoy weaving.
We have limited places available and spaces fill quickly so be sure to book soon.